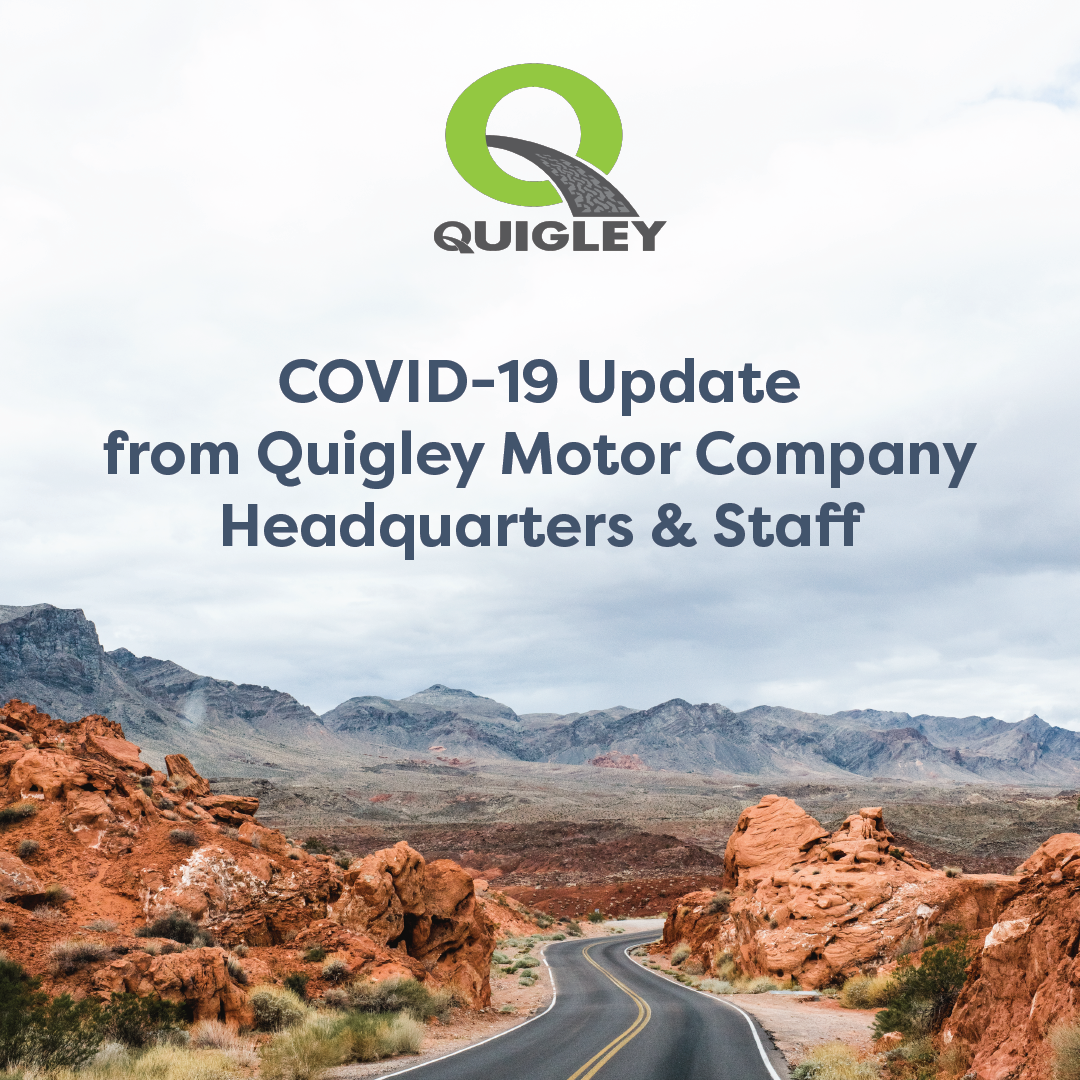 Quigley Motor Company's statement of compliance with the Commonwealth of Pennsylvania Governor's order to close physical businesses statewide.
This order was put in place due to the World Health Organization and the Center for Disease Control and Prevention declaration of a public health emergency of international concern over COVID-19.
Governor Tom Wolf has stated "To protect the health and safety of all Pennsylvanians, we need to take more aggressive mitigation actions." Therefore, only Life-Sustaining Business Activities may continue at physical locations effective immediately in the State of Pennsylvania. Quigley Motor Company agrees that the health and safety of our employees and the rest of the world are the top priority. As a result, QMCI has ceased all manufacturing operations until we receive guidance from the commonwealth of Pennsylvania that it is safe to resume normal operation at our physical location.
QMCI will continue to offer warranty and parts services, as well as vehicle servicing because they are considered life-sustaining activities. Our sales consultants will continue to work remotely from their homes and are available for calls 8-4 EST Monday through Friday. Our accounting department will also continue operations remotely. Feel free to contact us with any questions or concerns as our phone system will be attended to without disruption.
We understand this situation is difficult on everyone around the world and we are trying to do our part to help stop the spread of COVID-19. Quigley Motor Company stands dedicated to all our customers and will do everything in our power to resume full operations as soon as possible. We appreciate your business and loyalty over the 50 plus years we have been in existence. Through the resolve of the American people and God's will, we will get through these trying times and be better on the other side.
Stay safe and cherish your time with family,
Quigley Motor Company Inc.