Quigley Quality Drive Shafts
Using state-of-the-art equipment, Quigley's driveshaft specialists build and repair steel and aluminum driveshafts for cars, 4×4 Jeeps, vans and light-duty through heavy-duty trucks. We can accommodate 60″ steel and 85″ aluminum for a 1-piece drive shaft and 150″ for a 2-piece shaft, and truck universal joints such as the Spicer 1810 series and heavy duty SPL 250 driveshafts. Jeep enthusiasts, see the below information dedicated just for you.
Services include:
Straightening
Balancing
Repair
Rebuilding
Custom manufacturing
Universal Joint Choices
Not comfortable with today's pre-greased, sealed universal joints? We believe in universal joint choice, so we allow the customer to specify serviceable or non-serviceable u-joints. Based on improvements we've seen in the sealed, non-serviceable type in recent years, we recommend this choice, especially for vehicles that might not receive regular maintenance.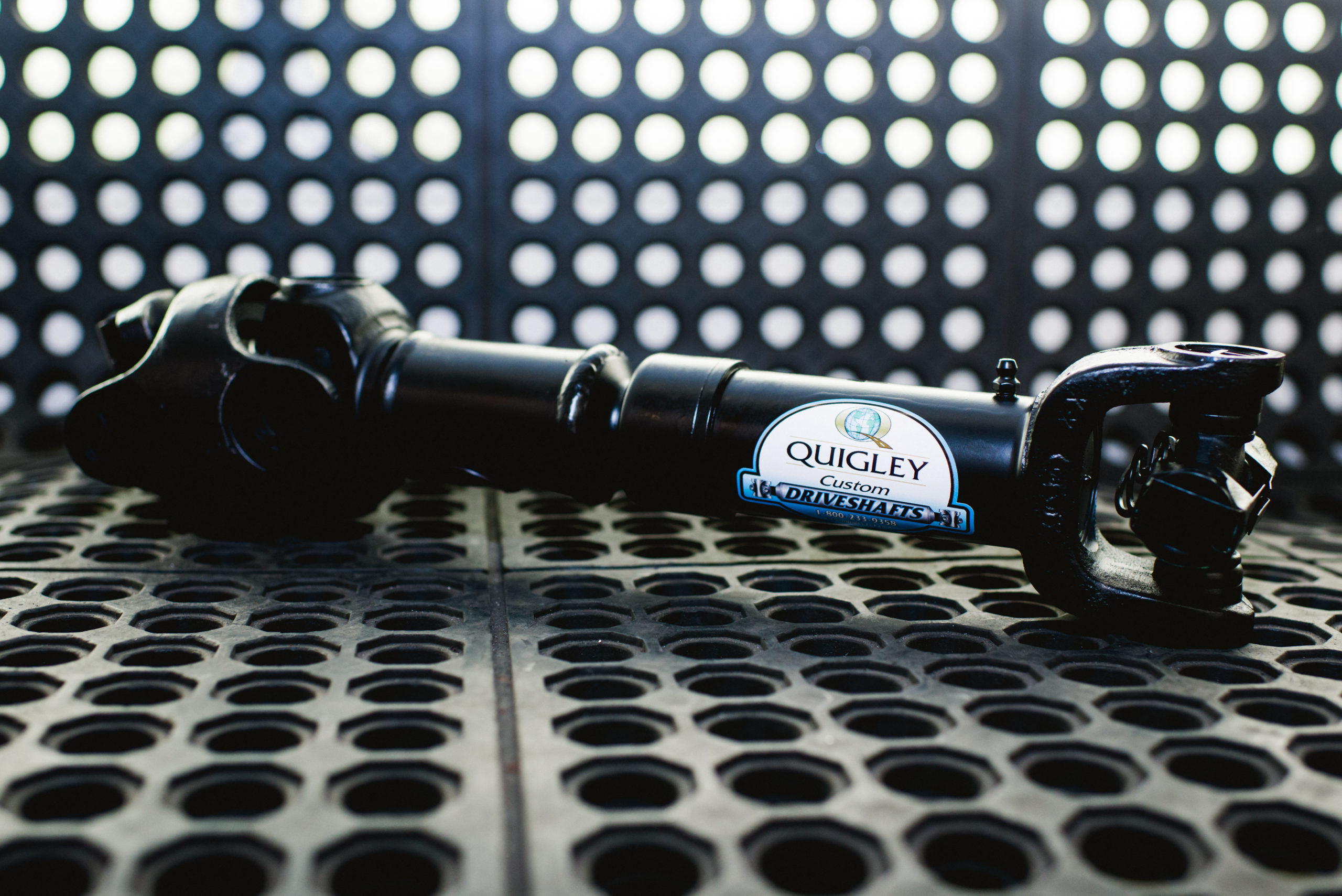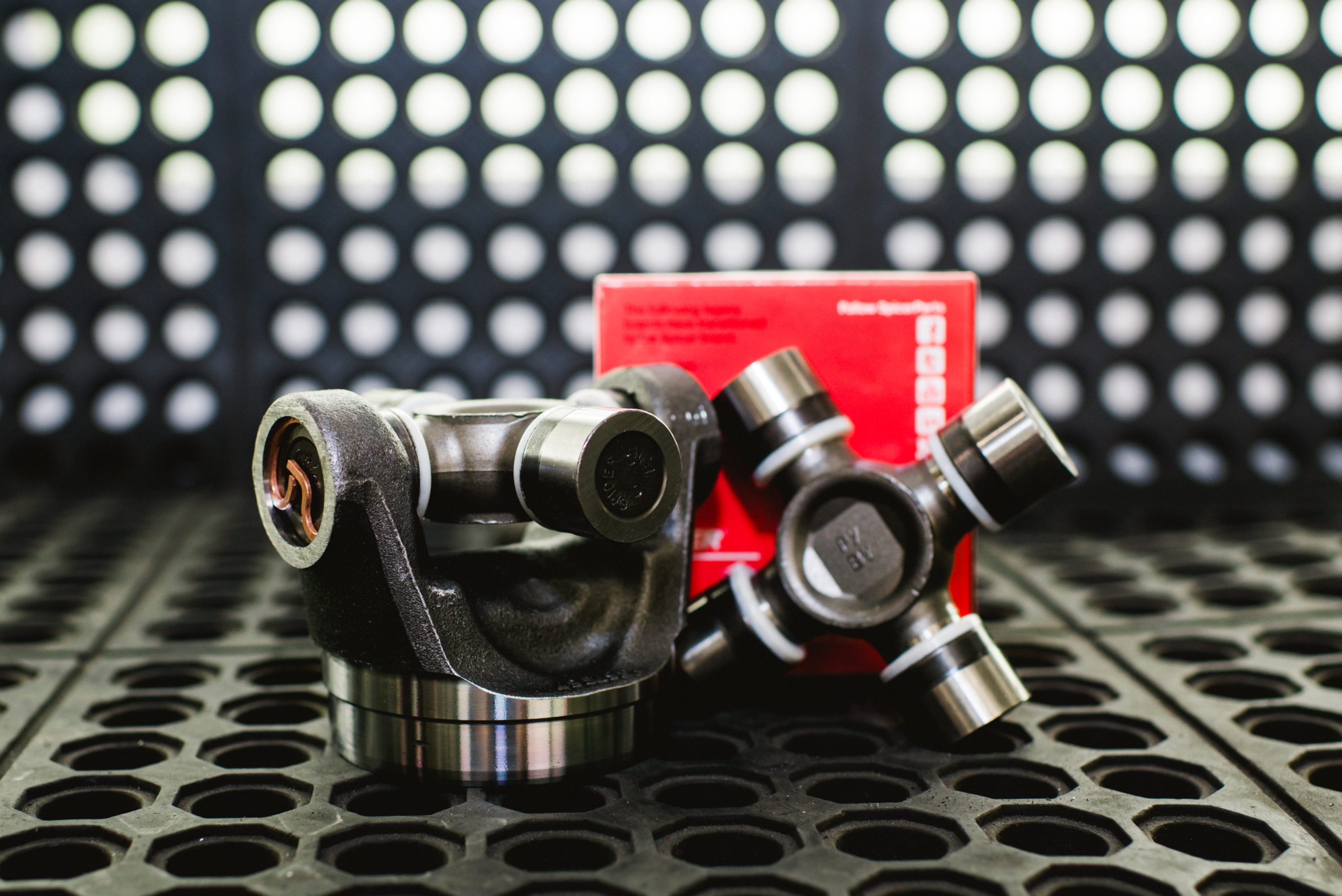 JEEP Driveshafts
Some folks tend to use their driveshafts harder than others.  That's OK, it's a Jeep thing.
Slip yoke eliminator driveshafts
We offer any length Quigley 1310 Slip Yoke Eliminator (SYE) shafts for all Jeep models.  If you're not sure why you'd need an SYE driveshaft search "why slip yoke eliminator" on Google.
Also, check out our super-tough front and rear driveshaft upgrade kits for Jeep JK models!
Lift kits and driveshafts go together
Thinking of lifting your Jeep?  Lift kits affect driveshaft length and angle!  So it's the perfect time to upgrade to the correct length heavy-duty driveshaft from Quigley.  We use double cardan joints (sometimes referred to as CV joints) to eliminate vibration problems caused by velocity errors.  These are not the same thing as the ball-type CV joints used in the front of your cousin's Toyota.  Double cardan is actually two hefty U-joints mounted in series.
Wall thickness and tubing diameter
Quigley driveshafts for Jeeps use 2.0″ diameter tubing for the front and 2.5″diameter tubing for the rear.  As you can see below, every SYE shaft is offered at one low price, regardless of length.  Ask our specialists about the relationship of wall thickness to tubing diameter, and how they find the right balance between strength and light weight.
You want tough, you came to the right place. In fact, our driveshafts are so well-built, Quigley is the official driveshaft of the Rausch Creek Off-Road Park fleet and was the Official Driveshaft of Ultimate Adventure 2020. As they say in the rock canyons, deserts, and mountains – if it quits, it's not Quigley!
Trust Quigley, the world leader in 4×4 van manufacturing, to build driveshafts to the highest standards. We do Jeeps, hot rods, race cars, muscle cars, competition pull vehicles, off-road buggies, vans and trucks. In fact, we'll build a driveshaft for practically anything – for instance, a prop shaft or rooftop air conditioner.
Quigley stands behind our work and high quality reputation. Although we do not offer a warranty at this time, should you encounter an issue, please call our technician to assist you in achieving a solution.