Quigley bumpers
Outfit your Ford Transit (2015-2019) or GM van (2003-2021) with the new Quigley bumpers for your next adventure. The bumpers are lightweight and all needed hardware for installation are included with purchase.
Key Features:
Aluminum construction (front bumpers include steel hitch receiver)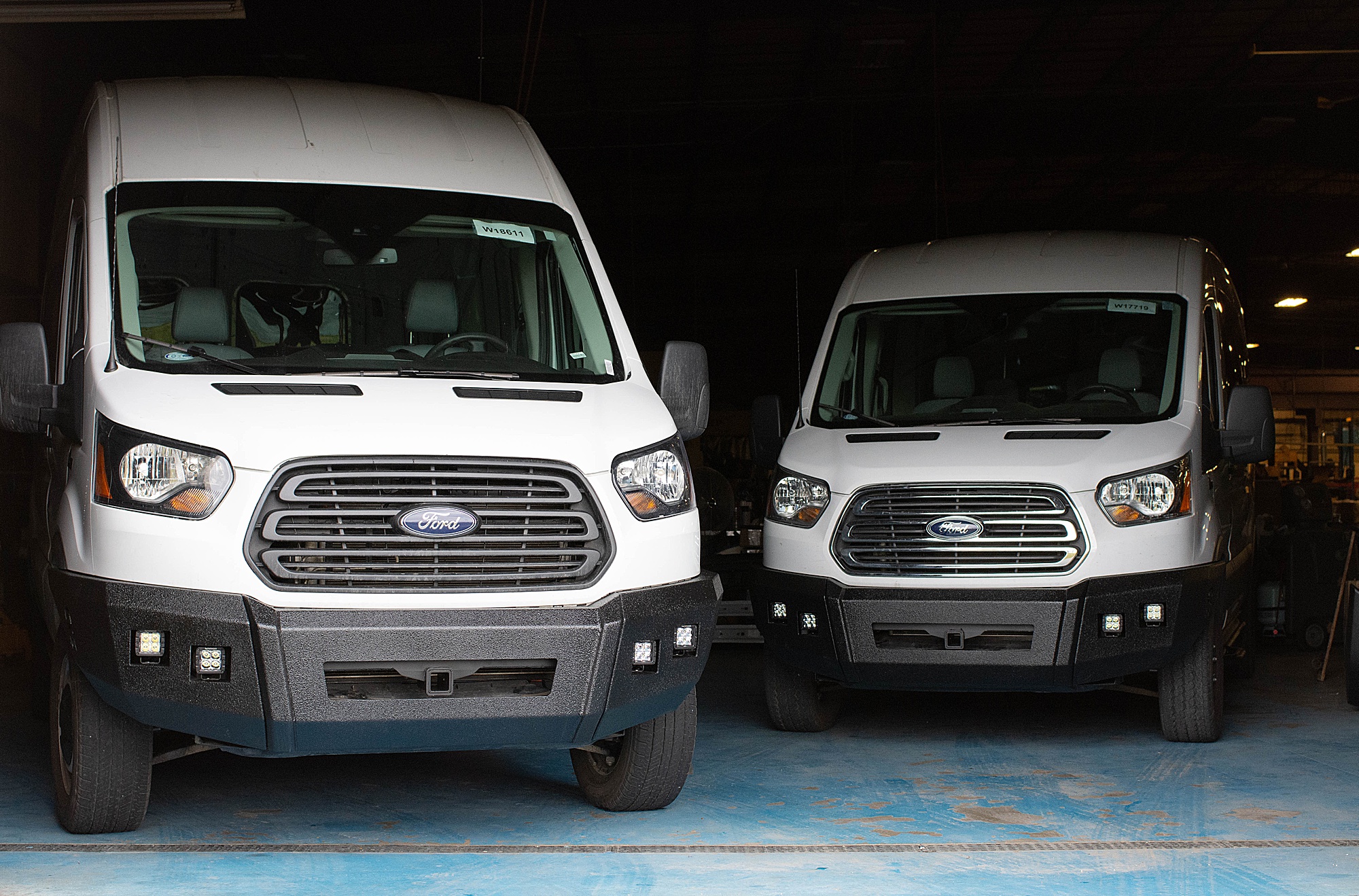 To add your bumper to your Quigley 4×4 conversion order, please contact our sales team at (800) 233-9358.
Installing your Quigley bumper yourself?
Below are a front and rear (GM) bumper guides to help you during the process.