Do you need a reliable and rugged vehicle for your next adventure or work project? Look no further! Our demo vans are the perfect solution.
Our demo vans have been put to the test and are ready to tackle any terrain or job. You can trust that our demo vans will deliver the performance you need.
And the best part? These demo vans are available at a lower cost compared to a brand-new vehicle. That's right, you can save and still get a top-quality van that's ready for anything.
So why wait? Come visit us today and test drive one of our demo vans. Our team will help you find your next Quigley 4×4.
Don't miss out on this limited-time opportunity to own a top-performing 4×4 van. Contact us today to schedule your test drive.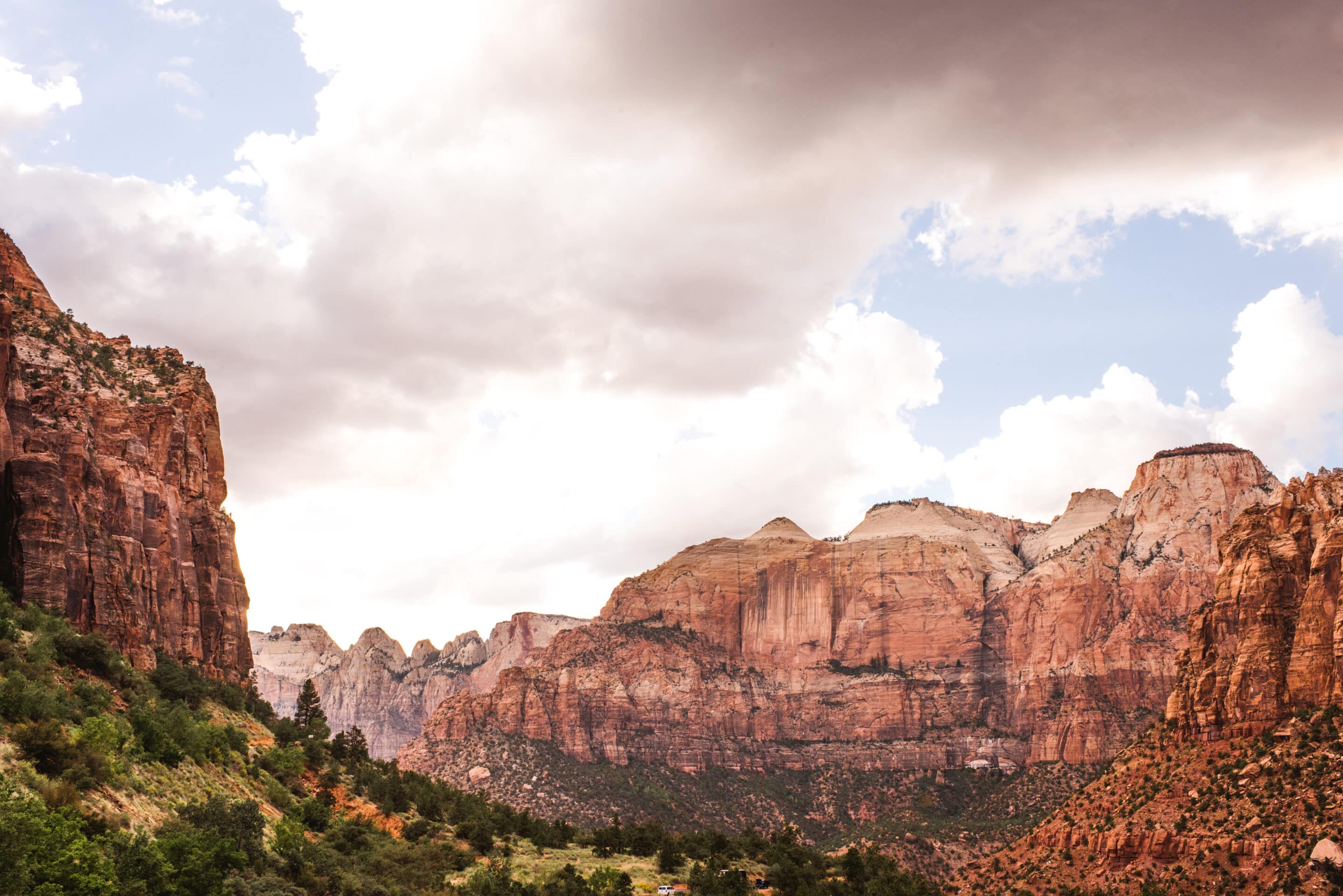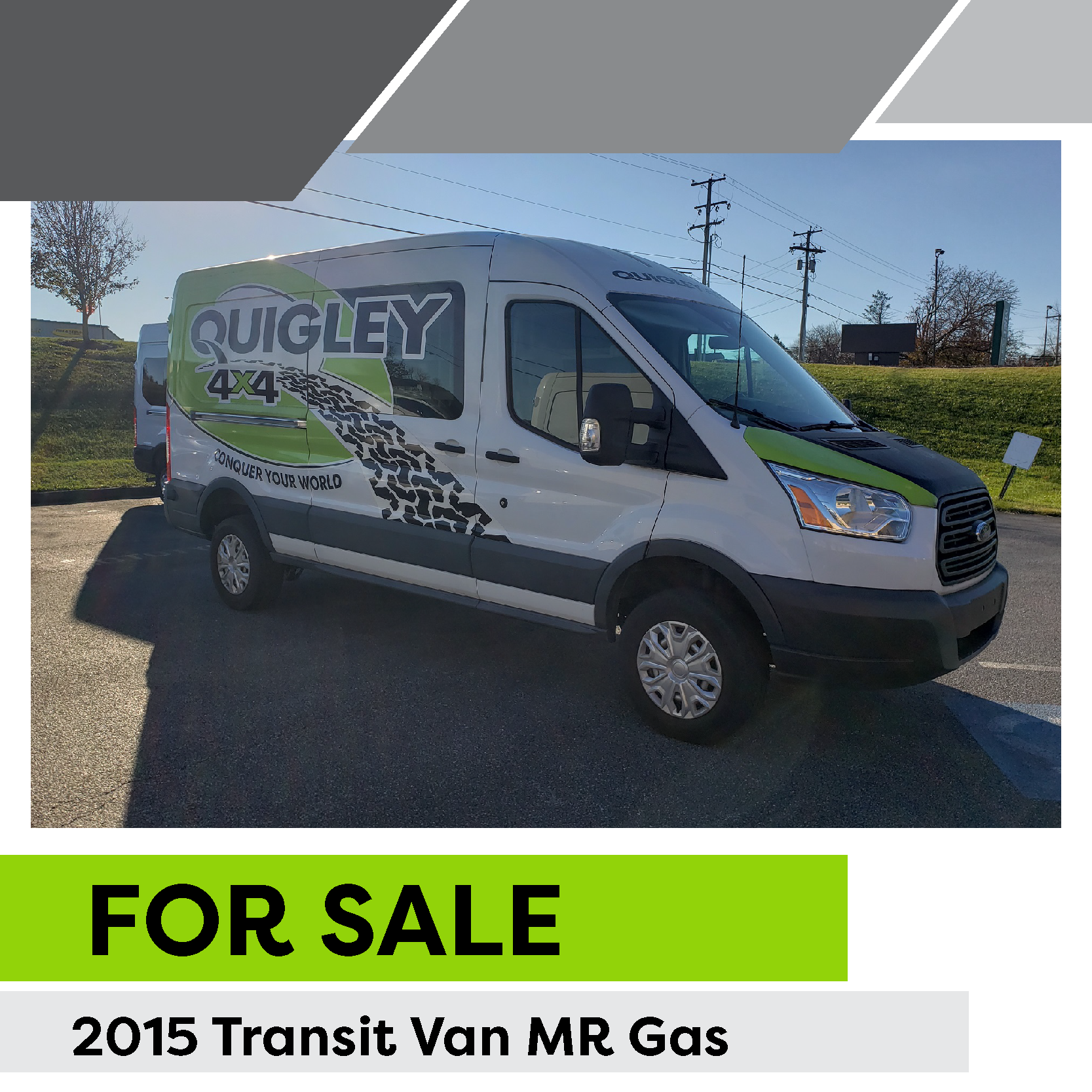 SOLD – 2015 Ford Transit
This unit has a white base and is 2 passenger, cargo, mid-roof van with 148″ wheel base and a 3.7L gas engine. Already equipped with our 4×4 system and cargo shelving, it is a great work vehicle or has the potential to transform into an adventure van.
Milage: 25,946
Price: $48,348.00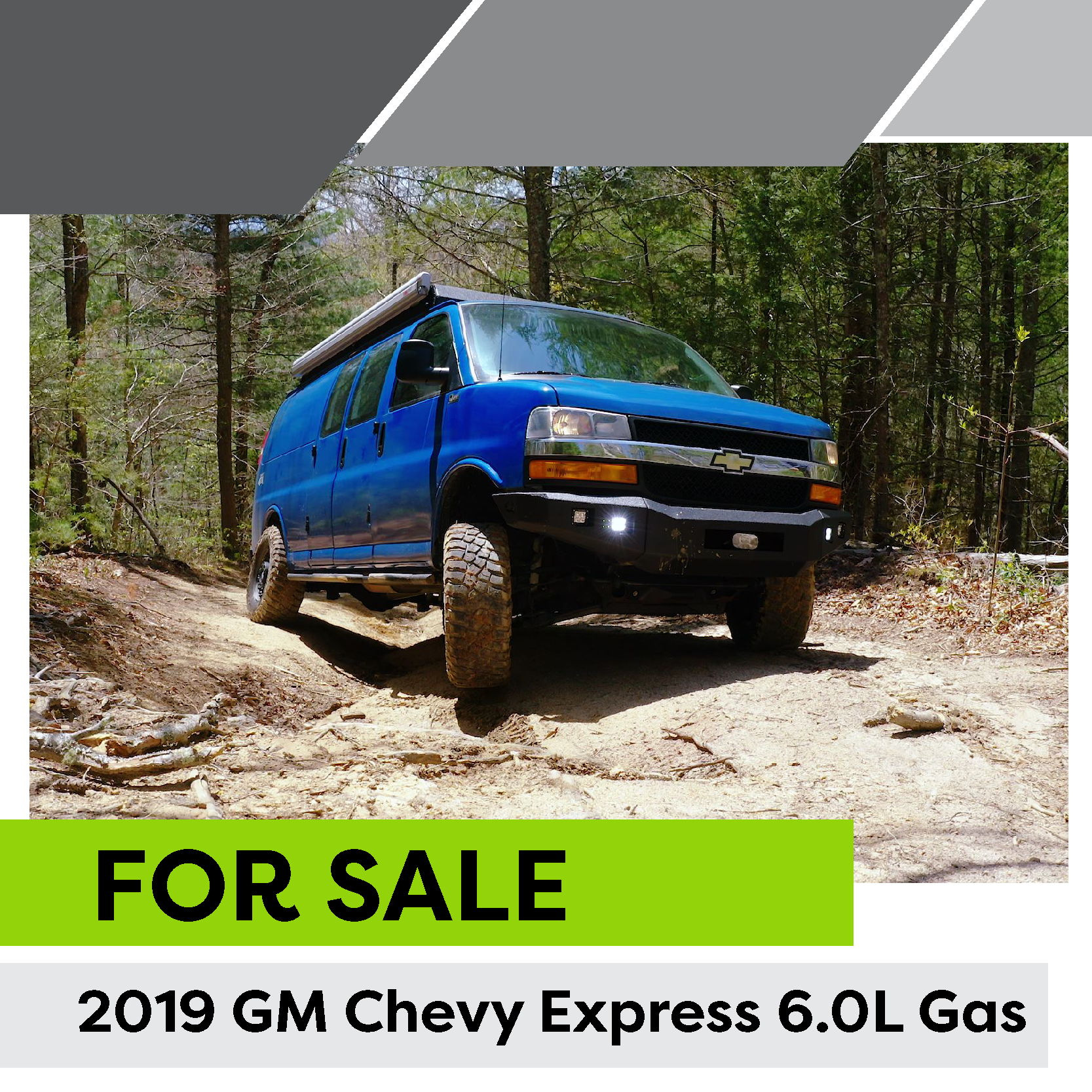 SOLD – 2019 GM Chevy Express 3500
This Express has a white base with a blue wrap on the exterior.
The unit is a 2 passenger cargo van with 155 inch wheel vase and a 6.0L gas engine. The van is already equipped with the Quigley 4×4 conversion, Quigley accessories, and a modular camper system, including two bunks, solar, and a Dometic freezer/fridge.
Miles: 48,946
Price: $62,380.00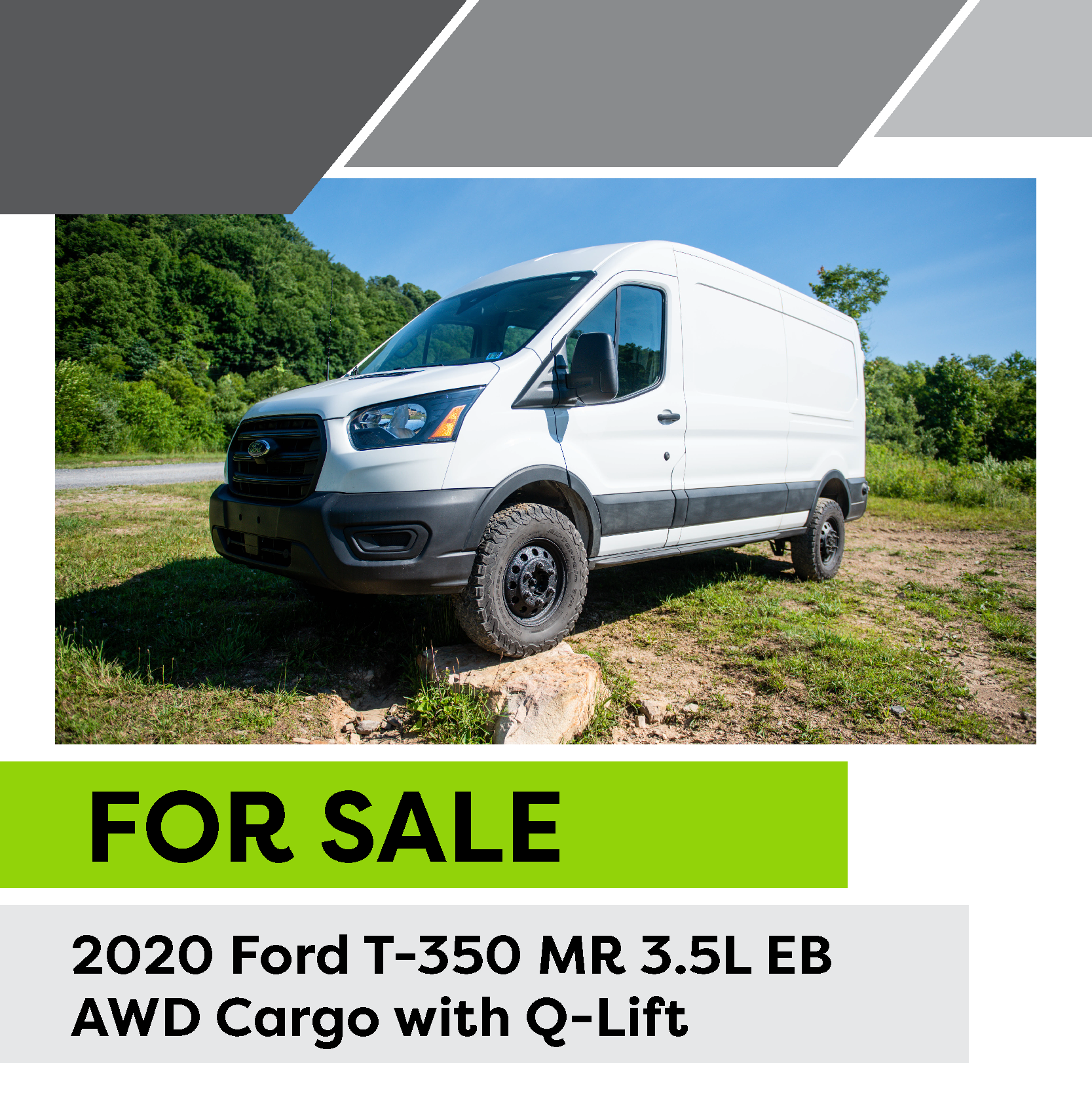 SOLD – 2020 AWD Ford Transit with Q-Lift
This 2 passenger cargo van is a 2020 Ford T-350 MR 3.5L all wheel drive with the Q-Lift. With a blank canvas for the interior, this is the perfect project for someone wanting to do their own interior build.
Miles: 29,000
Price: $51,915.00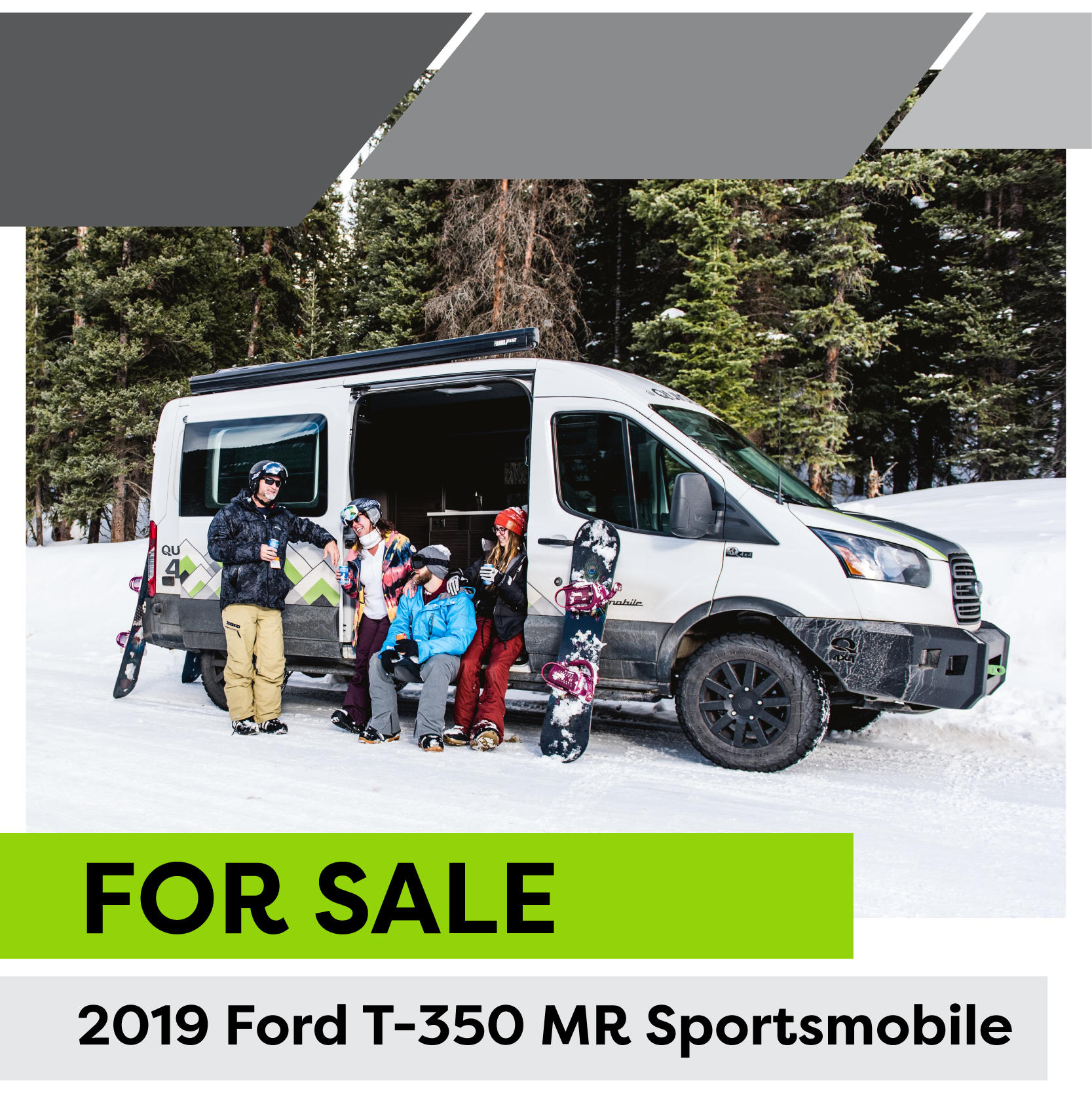 SOLD – 2019 Ford T-350 MR Sportsmobile
This unit has been converted into the dream camping, adventure van by Sportsmobile on the interior. It is built out with Quigley's 4×4 system and includes Quigley front and rear bumper.
Milage: 38,215
Price: $112,916.00
To learn more, receive additional photos, or talk to a sales rep call:
(800) 233-9358